Keep Your Food's Freshness All The Time!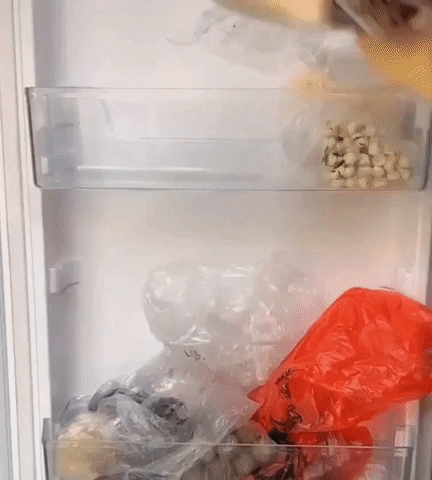 The Reusable Jar Bags is made of PE composite materials. It is BPA free, tasteless, non-toxic, safe to use, and environmentally friendly. Resistant to high and low temperatures, it can be used in refrigerators and microwave ovens!

Perfect for storing or transporting snacks like cookies, biscuits, and more! A very versatile product! Store food or non-food items and it doesn't matter! The more you buy, the more you save! 
WHY CHOOSE OUR REUSABLE JAR BAGS
✅ It features an
 

airtight zipper seal to keep your food
clean and fresh!
✅ It provides good sealing, it
completely isolates your food from the internal and external germs or airflow.


✅ It also 
prevents moisture and dust from getting in
,
extending the food's shelf life.


✅ Reusable,
 so you know that you are
helping the environment
too!
The
Reusable Jar Bags keep your storage in style
while not compromising the usability of the product. 
Specification
:
12pc Package Contains 4 Small Bags, 4 Medium, 3 Large, 1 Long
10pc Package Contains 3 Small Bags, 4 Medium, 3 Large
Small size: 6.1*4.2in
Large size: 7.6*5.4in
Processing Time:
- All orders are processed within 1- 3 business days and shipped to you.
✅ Shipped First Class mail.
✅ Tracking number for every order.
✅ 24/7 customer support.
✅ We Ship Worldwide
Please allow extra time for your order to be processed during public holidays and busy periods.. Note that delays may occur as a result of pending payment authorizations.
Estimated Delivery Time

:

- United States, Canada: We try to deliver within 6 - 12 Business days*, though can be 20+ during holiday seasons.

- Australia, New Zealand: 14 - 25 Business days* on average per posting.

- Europe: 7- 12 Business days* on average per posting. 

- Russia, South America: 25 - 30 Business days*

- Other regions: contact us for exact delivery time.

*This does not include our 1- 3 days processing time

Please check our FAQ Page to see if your question(s) has already been answered or feel free to contact us.

For more details: Shipping and Delivery
---
Customers who bought this item also bought: